#NMOS14 #NYC #UnionSquare #MikeBrown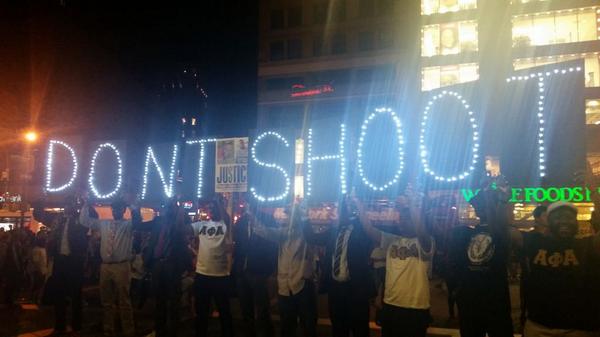 Thousands of people in New York rallied in solidarity with residents of Ferguson on Thursday, showing support to people across the US who have been victims of police brutality. The NYPD threatened mass arrests if people did not stop blocking traffic.
The New York City Police Department has arrested at least four people during a peaceful rally intended to pay tribute to Michael Brown and others who have suffered from police brutality.
Thousands of protesters left their original rally location at New York's Union Square and descended upon Times Square, ignoring police orders to stay on the sidewalk. As a result, police began cordoning protesters at 42nd Street and 9th Avenue. Demonstrators flooded social media, complaining that officers had kettled them and refused to let them go
A number of arrests were made as the situation escalated, although the exact number remains unclear. Eventually, police told protesters they would be able to leave, but that if they returned to the current location and blocked the traffic again they would be arrested.
more @