I am Mike Brown
Live
from Ferguson, MO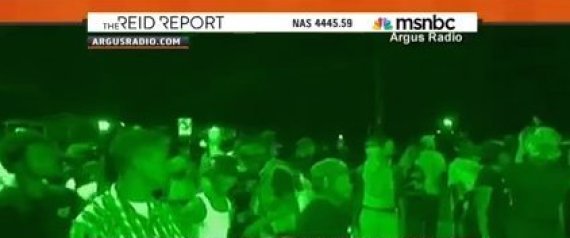 EXCERPT
Hussein filmed the confrontation, operating the camera alone on foot even as he ran from the tear gas and projectiles. Some local affiliates also provided streaming coverage online, but TV satellite trucks did not have Hussein's ability to maneuver around police roadblocks. Hussein managed to get ground-level footage that major cable networks didn't have, and both CNN and MSNBC aired his footage throughout the day Thursday.
Hussein, who attends the University of Missouri's law school, said police may not be "intentionally infringing upon the constitutional rights of protesters."
"There is a longstanding history in this county of the officers themselves being uneducated on what the constitutional rights of civilians are," he said.
Hussein said he is physically fine, despite being "hit in the back with a canister or something." But the station's camera was damaged, and Argus Radio is now
seeking donations
for a new one.
As many as half a million people simultaneously watched Wednesday night's livestream, and about 1.2 million people in total watched it, Hussein said. This included several thousand still viewing the footage Thursday afternoon.
Argus Radio did not run into server problems, despite the uptick in web traffic -- but the station will have to borrow a camera to continue the livestream it has dubbed "I am Mike Brown Live from Ferguson, MO."
"The reason we named it Mike Brown is because that is the sentiment of the community," Hussein said. "Every person who lives in that community feels that they could be the next Mike Brown. Their children could be the next Mike Brown.